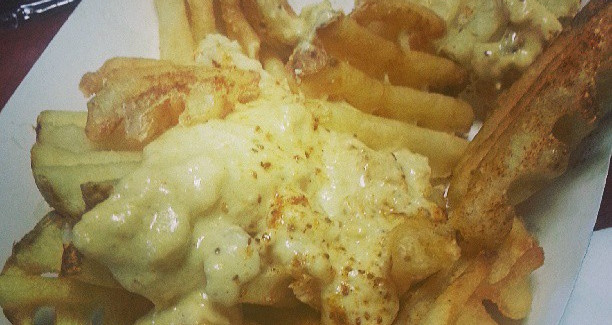 Take A Tour of Ballpark Cuisine
04/13/2016
There's nothing wrong with peanuts, hot dogs and crackerjack, but today every ballpark has specialty food to offer its patrons more menu options. Some highlight local cuisine, while others seem to be attempting to break calorie count world records! We've compiled a list of some of the more interesting ballpark foods available in major league parks across the country.
If you're not feeling that adventurous and want to attend a game without breaking a caloric world record, check out these resources.
The image "Crab Dip Waffle Fries at Camden Yards" by Kelly is licensed under CC BY-SA 2.0.

Related Articles