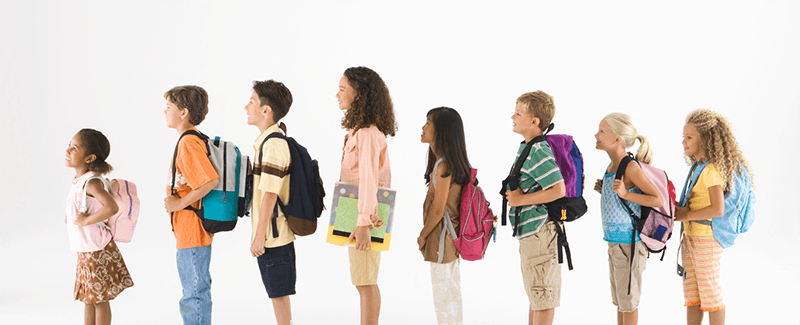 Pack School Lunch with Balance
08/23/2016
Originally posted on August 25, 2015 with the title "The ABCs of Packing School Lunch."
Back to school means back to the brown bag for many students. That could also mean too much sugar.
The American Heart Association has issued a recommendation that children should consume no more than six teaspoons of added sugar per day. The Children's Food Trust analyzed more than 300 million lunches that children in the United Kingdom carried to the school. The survey found many of these meals contained high levels of sugar with some popular combinations providing a full day's supply of sugar.
"This is so tough for parents. Families often choose packed lunches as simple reassurance that their children will eat something during the school day or on a day out – fussy eating is a huge worry for so many mums and dads," said Linda Cregan, CEO of The Trust.
Potato chips – which the English call "crisps" – cookies and drinks were found to be the primary source of added sugars.
The good news? Most lunches contained fruits and vegetables.
Packing a healthy lunch for kids as well as adults takes a little planning, but following the ABC's can help make the grade:
A – Aim for balance. A balanced lunch should contain a little bit of goodness from each food category. For inspiration, visit ChooseMyPlate.gov to make sure you're providing enough protein, fruit, vegetables, dairy and grains.
B – Be creative. No one wants a boring lunch! Don't be afraid to mix things up by providing a variety of foods you know your kid will actually like (and eat).
C – Choose wisely. Pack a lunch that fits your student. Keep in mind their age, level of activity and personality. More active kids will benefit from a heartier lunch, while young kids may prefer bite-sized foods like baby carrots or small sandwich sections. And if your kid actually has a rocket science class, don't forget to pack some lean proteins to help keep their mind engaged!
Food safety is also important for packed lunches. Dr. Janeal Yancey provides some simple steps to make sure those lunches spend as little time in the "danger zone" as possible.
Carry an insulated lunch box or bag.
Use ice packs and make sure they're cold as possible.
Put breads, which are good insulators, closest to the opening of the lunch box.
Image: "Laptop Lunches Puzzle Sandwich" by Melissa is licensed under CC BY 2.0.

Related Articles