Meet Gene the Bean!
09/22/2021
Gene the Bean knows a lot about the benefits of gene-edited soybeans, because … well, he is one!
From enhancing our favorite foods to helping farmers grow healthy, abundant crops in a sustainable way, gene-edited soybeans offer so many benefits.
Learn more about why Gene, scientists, farmers and those who produce our food are excited about an amazing technology that makes life better for you and our planet.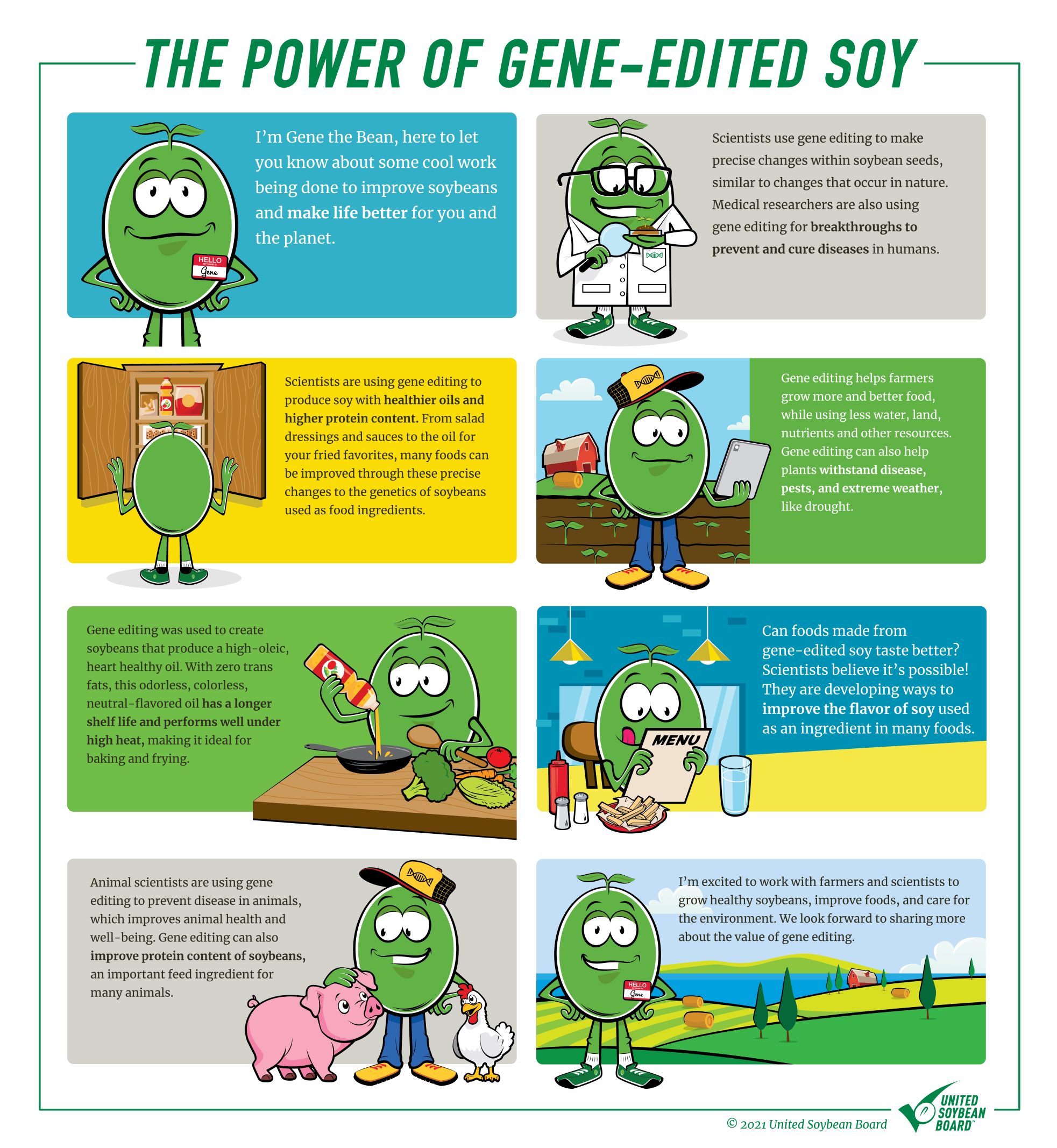 Related Articles