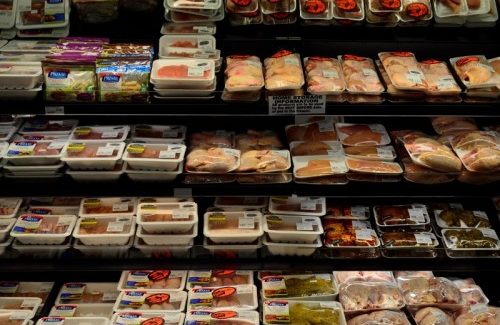 Antibiotic Resistance and Navigating Food Labels. Part 3
01/19/2016
Antibiotic resistance is a topic of concern for many of us. In our four-part video series, we tackle the subject from the farm to your kitchen. In part three, food blogger Alice Choi enlists the help of registered dietitian Jen Haugen to help navigate the grocery aisles. We have many choices when purchasing food for our family, but labels including "organic," "natural," "no antibiotics ever" and "raised without antibiotics" can sometimes be confusing.
"I know as mom, too, that it's kind of confusing when you walk through the meat aisle," Haugen said. "I think the important thing to know is all of the poultry and all of the meats in the grocery store does not have antibiotics in it."
For instance, one package of chicken didn't have any claims about antibiotics, but Haugen said shoppers can still know that there are no antibiotics in it because of regulations in place. "Even if a farm chooses to use antibiotics in their animals, there's actually a waiting period before that animal can go to the markets," she explained.
Some products may have a label that states it is "all natural."
"100% all natural wording on a label isn't necessarily verified. So what that tends to mean though is that it's minimally processed and doesn't have any artificial ingredients," she explained. "Organic" is a label which would mean no antibiotics were used on the farm where the animal was raised.
'All the choices in your cart are really good choices and really just depends on your personal preference but know that all of these are safe for our families to eat," Haugen said.
She said there are four keys to keeping food safe and keeping your family safe:
Washing your hands.
Separating raw and cooked meat.
Cook meat to the proper temperature.
Refrigerate leftovers property.
Labels can be confusing, taking the time to understand what they mean can help you to choose food that is raised in accordance with your values. 
What Causes Antibiotic Resistance? Part 1
Antibiotic Resistance and Use in Food Animals. Part 2
Antibiotic Resistance and Proper Kitchen Techniques. Part 4

Related Articles